Happily Ever After Parties!
Formerly known as Winnipeg Princess Parties and More!
Proud Sponsor of
The Royal Princess Ball
Introducing our New Mobile Spa Parties!
Happily Ever After Parties is pleased to introduce our new mobile spa parties for children, tweens and teens! Indulge in a mini mani, pedi, facial as you have fun with your friends!
For a list of our packages and a la carte options, please visit our packages and then choose the Spa Parties tab!
Have a birthday this weekend? Lush balloons Winnipeg is selling this adorable unicorn balloon package today only for $25. It is made and ready for pick up or delivery! Message them on Facebook by clicking the photo for purchase!
Who we have worked with....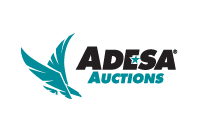 © 2012 -2017, Happily Ever After Parties, Winnipeg Princess Parties and More!, Samantha Dasilva
All photos and information displayed are of Winnipeg Princess Parties and More's/Happily Ever After Parties parties and characters. Content and photos are property of Samantha Dasilva and not to be used without authorization
Copyright © Samantha Dasilva, Happily Ever After Parties 2012-2017